Holy Communion at Noon During Lent
In Order to accommodate the work day, the service will begin promptly at noon and last roughly half an hour. This will be a simple service
in strict accordance with the 1928 Book of Common Prayer. Father Sam Catlin will officiate
Discussion of the readings or saints will follow the service for those who wish to stay.
After Lent the Wednesday services will continue for the fixed Holy Days. The Holy Days that fall in each week will be transferred to Wednesday.
At St. Chad's it is our purpose and commitment….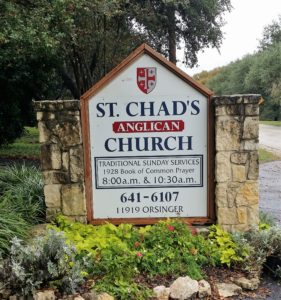 To provide a Church Home suitable for the worship of Almighty God through his Son Jesus Christ; a safe and friendly harbor for all Christian people who value and appreciate the sacraments, liturgy, services, priesthood, and the traditions of the Church known, loved and respected in the world wide Anglican Communion.
To spread the Gospel and follow the faith of those who have gone before us in this faith, and know that this place, this time, and this Church Home are here the direct result of the sacrifices, dedication, commitment and effort of those many thousands who have labored to preserve it.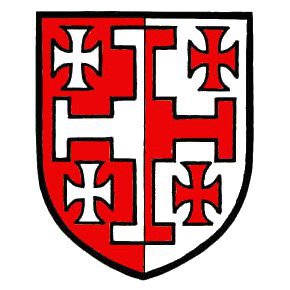 And now it is our turn as we share these blessings: to prepare and save souls for the Kingdom of God, and to respect, enjoy, and safeguard this precious heritage with "What scripture doth plainly deliver"*, and with what The Book of Common Prayer offers with its wellspring of the historic services of this faith. To honor our responsibility to pass it on whole and intact to future generations.
*Richard Hooker, Book V. (c.1594)
Holy Communion is on Sundays,
at 8:00 a.m. & 10:30 a.m.
St. Chad's is proud to be part of the Diocese of Mid-America, Anglican Province of America.